Choosing the Best College
After the end of schooling, there comes a phase when everything takes a huge turn and one has the decision to mke in choosing the best college. It becomes extremely difficult to decide what is good and what is bad? This phase is not easy to handle because there occur a lot of consequences which ultimately lead to troubles in one's life if not handled properly. Choosing the best college after school requires a lot of research and there are a number of factors which need to be considered.
There are so many colleges and each of them provides the best degrees out there. Some colleges provide degrees related to Arts, some of them relate to Science while some are hybrid which provides both Arts and Science education.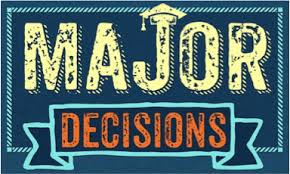 The Importance of Choosing the Best College
Before choosing the best college out there, it is important to understand your own interest and potential. For an ultimate success in the future, it is compulsory to consider these two before choosing the best college of your choice. Proper choice of degree is of major concern for a student because the whole career depends on this. While selecting the college, be sure to check out the location and type of people teaching and studying in that college. It would be a source of trust on that specific college.
Now days, Educational Advisors are playing a massive role in guiding students about their educational career. There are some Government as well as Private firms which provide these kinds of facilities. They provide complete consultancy including a list of the best colleges and the best degrees to ensure the proper satisfaction of their clients. Some of these advisors require a fee for their services because of their direct relations with institutions. These educational advisors also help the clients throughout the application process.
There are some other factors which also have a major role in choosing the best college i.e. reputation of the college and its accreditation, total cost of the degree, environment in the college and future prospects. All of these combined can result in better output.
The College's Reputation
Reputation of the college and its authentic accreditation should be the 1st priority. It is definitely a compulsory requirement to select a physically available and accredited college because there are so much scams out there which can distract and ruin your future. The college should be well reputed of its success and standards.
The other major factor is to have a proper understanding of the fee structure in order to calculate the TOTAL cost of the education including all the expenses. The total cost of the degree varies. Public Sector institutions definitely have low fee as compared to Private Sector institutions. But it does not mean that Private Sector should not be considered for education. The best degrees offered by colleges have more cost as compared to ordinary degrees. Always choosing the college and degree that best suits your family's financial situation.
Healthy environment is of major concern in colleges now days. For success, it is mandatory in choosing the college that provides a good educational environment to its students. Future prospects should be taken into account while picking a suitable college because in near future, it is going to matter a lot.
3064 total views, 1 today