Full-Time

Licensed Insurance Agent
Stormyjones – Posted by Stormyjones – Austin, Texas, United States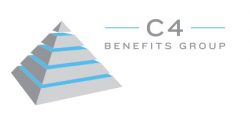 Job Description
Do you want to earn what you're worth while making a difference in the community? We at C4 Benefits Group, Inc. are seeking some motivated Insurance Agents to join our team. Someone with a passion for helping people live the good life and building a good life for themselves. The insurance industry is an exciting world to be a part of. If you're looking to build a good life for yourself and make a difference in the lives of others, apply today.
Responsibilities
Present and sell insurance policies to new and existing clients
Develop and calculate suitable plans based on clients' needs
Resolve client inquiries and complaints
Advise client's regarding features, advantages and disadvantages of various insurance products.
Ability to create and maintain business relationships with prospects and policyholders
Comply with insurance standards and regulations
Ability to pay close attention to detail and accuracy
Track and identify areas of improvement
Qualifications
Can work remotely
Have a current State of Texas license in any of the following: Life, Annuity, Health & P&C
Previous experience in insurance, customer service, or other related fields
Ability to build rapport with clients
Strong listening, oral and written communications skills.
Ability to prioritize and multitask
Initiative and Self Reliance: make decisions on a timely basis and take necessary actions without direction from others
The ability to change direction quickly and handle multiple responsibilities effectively
Must take pride in everything they put their name on
How to Apply
Send resumes to Stormy Jones -
[email protected]
Job Categories: Insurance. Job Types: Full-Time. Job Tags: Health Agent, Insurance Agent, Licensed Insurance Agent, Life Insurance, and P&C.

Endless.
3961 total views, 2 today
Apply for this Job