This job listing has expired and may no longer be relevant!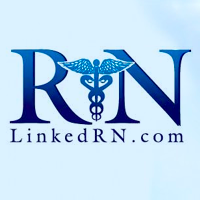 Job Description
Case Manager needed, Intermediate and Senior level Case Managers encouraged to apply.
Duties:
Working with complex cases promotes the delivery of quality; cost-effective health care services based on medical necessity and contractual benefits. Works with other members of HCS team, provider, hospitals, IPA/MGs, members and their families to plan and review medical necessity, intensity of services, level of care, length of stay and general appropriateness of care. Provides guidance to the provider network. Performs effective discharge planning and collaborates with member support system and health care professionals involved in the continuum of care. May provide case management to member segments with chronic or catastrophic illness.
Ability to function as above
Discharge planning for cases that exceed EOA or dx assigned to RN.
Follow-up with LLC coordination such as SNF, HH, HI, Rehab.
Referrals to QM, DM, CM and AGD
IPA oversight, Continuity of Care, Healthy Families activities, OOA/OON cases, invest/exp, POS
Other CM activities as identified
Support to senior/lead CMs as needed.
Ability encompasses broad knowledge of concepts, practices and procedures required within health care field.
Uses concepts and abilities as well as internal policies and procedures to complete assignments and solve problems.
Requires moderate to thorough experience in nursing, health care or related field. (3-5 years)
Generally requires a Bachelor's degree or equivalent and appropriate licensing.
How to Apply
LinkedRN.com Apply Directly Here:
http://www.linkedrn.com/jobs/915411-case-manager-at-avalon-healthcare-staffing
Job Categories: Healthcare. Job Types: Full-Time. Job Tags: Case Manager. Salaries: 80,000 - 100,000.
417 total views, 1 today
Apply for this Job