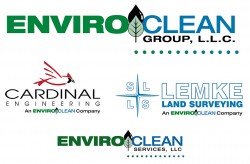 Job Description
Enviro Clean Services, LLC is looking to hire a CDL Driver to join our team in Midland, TX. The Driver will support the Hazardous and Non-Hazardous Waste Services Operation and Emergency Response & Remediation projects.
Major Responsibilities:
Transportation and handling of Hazardous and Non-Hazardous waste and materials.
Support the 24-Hour Emergency Response Unit as needed.
Ability to work in a physically demanding environment.
Adheres to ECS Health & Safety standards in all field related activities.
Maintain all DOT log books and follow all DOT regulations.
Perform other field related duties as assigned by the Project Manager.
The duties and responsibilities in description are representative categories. These general categories do not necessarily constitute an exhaustive list of duties of the position.
Qualifications and Education Requirements:
Must be 21 years of age or older.
High School Diploma or Equivalent.
Working knowledge Environmental regulations.
OSHA 40-hour HAZWOPER certification is a plus. OSHA 40-hour HAZWOPER training will be required if this certification is not yet earned. This certification is required to perform the duties of this position.
Must hold a Class A CDL with Haz mat endorsement.
No more than two (2) moving violations in the last three years.
No Preventable accidents in the three years (DOT Reportable).
Alcohol/Drug Screening and a Background Check are required.
How to Apply
Please email a resume to the HR Director to [email protected]: Applicants will be notified by email regarding potential orientation, testing and interviews for this position. Please check your email on a daily basis.
Enviro Clean Services, LLC, is an Equal Opportunity Employer.
Job Categories: General. Job Types: Full-Time.

Endless.
5199 total views, 3 today
Apply for this Job