This job listing has expired and may no longer be relevant!
Full-Time

Coordinator of Workforce Healthcare Programs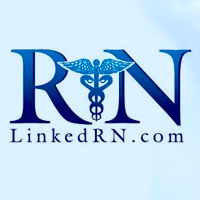 Job Description
Onondaga Community College in Syracuse, NY is currently accepting applications for the position of Coordinator of Workforce Healthcare Programs. The Coordinator of Workforce Healthcare Programs reports to the Associate Vice President of Economic & Workforce Development and is responsible for ensuring the safe and effective operation of healthcare programs, and instruction in accordance with national accreditation standards and state regulated curriculum guidelines and standards. This position is tasked with implementing healthcare programs that are designed to maximize long-term in-field employment gains for graduates. Primary responsibilities include teaching, curriculum review, student assessment, budget formation/control.The Coordinator of Workforce Healthcare Programs is responsible for the supervision and training of teaching and administrative/support staff.This position may also serve as instructor for one of the Workforce Healthcare Programs.
Major Responsibilities:
Administer Workforce Healthcare programs to assure successful implementation.
Manage program operations, including timely completion of the day-to-day administrative and instructional processes.
Coordinate with on-site essential personnel (i.e. St. Joseph's I.T. staff) and OCC Facilities & Maintenance, OCC Security, and Workforce Team as needed to ensure classes are running effectively and safely.
Instruct Workforce Healthcare courses as assigned, including evening, weekend, and summer offerings.
Coordinate the development and revision of curriculum to ensure that it reflects the needs of local employers, and workers.
Coordinate the development of program materials with the workforce curriculum team using SCID/DACUM methods to build competency-based programs.
Monitor and/or coordinate with Workforce Placement Coordinator to ensure practicum sites provide safe learning environments and practices for students, review student/employer practicum evaluations for workforce/curriculum alignment and adjust programs accordingly.
Implement formative and summative assessments of student learning that maximize student achievement and employment outcomes.
Develop and schedule new course offerings and provide input on program expansion.
Assist in recruiting and hiring of healthcare instructors.
Ensure instructors are delivering all program materials in a manner that maximizes completion and minimizes time-to-completion and is consistent with the OCC approved curriculum.
Ensure timely updates of attendance records for all workforce healthcare programs in accordance with financial aid requirements.
Review and update syllabus, lectures, and required technologies in accordance with departmental, state and national accreditation standards.
Assist in the development of program goals and objectives.
Complete or assist with program reports, including but not limited to an annual program review, employment tracking and outcomes assessment, and advanced planning document.
Assist with submitting assessment plans in compliance with accreditation guidelines.
Ensure that local, state, and national regulatory processes are followed and that the programs remain in good standing.
Maintain all records as required by the state.
Assist in the development of marketing strategies for promotional and instructional materials including email, print advertising and press releases.
Other duties as assigned.
Minimum Qualifications:
Associates degree from a regionally accredited college or university in a field appropriate to the area of assignment along with (10) years related work experience; or Baccalaureate degree along with (5) years related work experience.
Master's degree may substitute for a year of experience.
A minimum of at least (5) years of experience in the healthcare industry, college, vocational or proprietary school teaching experience required.Candidate must have at least (5) years' experience in at least one of the Workforce Healthcare Programs.Experience working in multiple positions within the targeted Workforce Healthcare Programs preferred.
Professional certifications applicable to the area in which they serve as instructor preferred.
Nurses are welcome to apply.
Knowledge, Skills & Abilities:
Excellent organizational skills and attention to detail as well as strong interpersonal communication and written skills
Knowledge of state and national accreditation standards in healthcare
Ability to manage others and work in a team environment
Ability to manage multiple projects and multiple deadlines
Flexibility with schedule including evening, weekend and summer programs as necessary
Understanding of the College's mission of service to the community is required
Additional Application Instructions
The successful candidate will be required to submit official college transcripts at the time of hire. Classes for the Workforce Development Healthcare Program will be held in the Pietrafesa Training Center at 500 North Salina St. Onondaga Community College offers a generous and competitive benefits package including: Enrollment in the NYS Employee Retirement System and/or other retirement plan options available; Excellent health insurance program (qualifying domestic partner included); Dental insurance; Generous time off includes vacation, personal and sick time; 12 paid holidays; Employer paid LTD
How to Apply
Apply directly with one Click!
https://www.linkedrn.com/jobs/2152355-coordinator-of-workforce-healthcare-programs-at-onondaga-community-college
383 total views, 1 today
Apply for this Job