This job listing has expired and may no longer be relevant!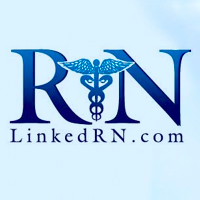 Job Description
Join the Fun!
Camp Nurse / Nurse
Camp Taconic – Hinsdale, MA 01235
Camp Taconic located in the culturally rich Berkshires of Western Massachusetts is looking for RN's to work at our camp from June 11th until August 14th (partial weeks are available). Camp Taconic has a strong on site team of medical professionals, which includes a staff of 1 pediatrician, 6 Registered nurses, and two nursing assistants.
Along with an excellent salary and travel stipend, we provide comfortable accommodations, board and opportunity for you to give the gift of camp to your child(ren) ages 7-15 to join us as campers. Make Camp Taconic your summer home!
Job description:
Nurses work under the Health Center Director with the following responsibilities:
1.Checks in with Health Center Director at beginning of shift to follow through on any and all necessary projects.
2. Takes care of admitted patients.
3. Provides first aid for campers and staff coming to the health center.
4. Triage
5. Provides out of camp trip preparation.
a. Gathers medications for campers going out.
b. Prepares first aid kits.
c. Screens trip list for campers that should not leave camp.
6. Maintains health center records.
7. Responds to calls for medical help on the grounds.
8. Keeps health center and in patient building in order
How to Apply
Apply Directly Here with one click!  LinkedRN.com
http://www.linkedrn.com/jobs/972922-summer-camp-nurse-at-camp-taconic
Job Categories: Healthcare. Job Types: Freelance. Job Tags: Camp, LinkedRN.com, RN, and Summer Camp Nurse.
424 total views, 1 today
Apply for this Job